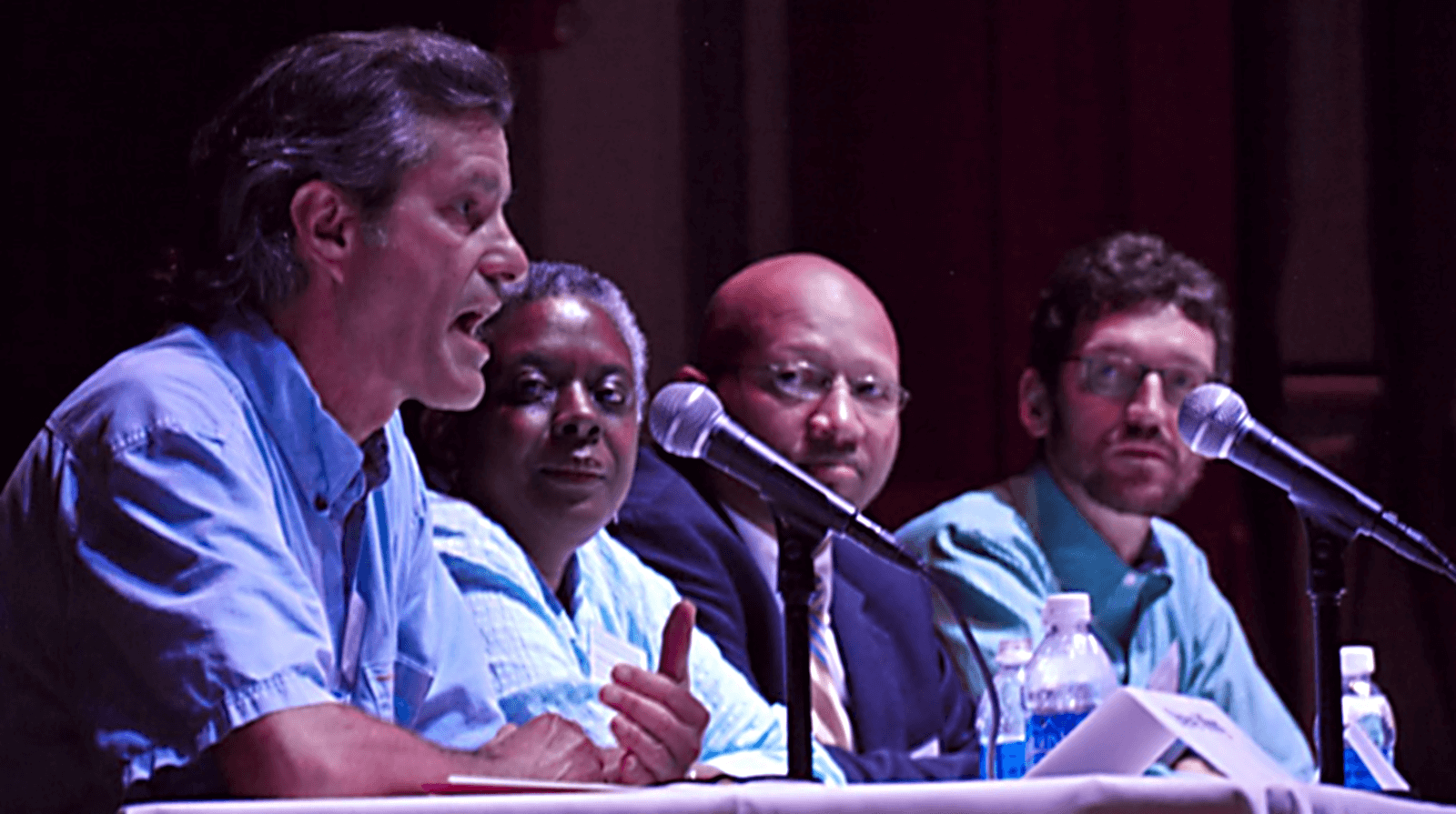 The late Dr. Steve Wing, Dr. Valerie Johnson, Dr. Sacoby Wilson, and Dr. Chris Heaney at NC Title VI & Environmental Justice Interagency Community Workshop at North Carolina Central University
Get involved with NCEJN events!
We are a grassroots, people of color-led coalition of community organizations and there are lots of ways to get involved with NCEJN. You can become a member, donate, or join the organization as a volunteer!
Our lives are on the front-line, help us today by supporting our work!
Upcoming Meetings
Date:January, 26th 2019 10:30am-6:00pm
We hope you will join us for the Just Florence Recovery Survivor's Summit to meet and talk about Hurricane Florence recovery with impacted community members from affected counties in North Carolina. Click "attend" for more information.
Find out More
Quarterly Meetings
No Upcoming Events
Register for next EJ Summit
Our annual environmental justice summit has been a cornerstone critical to the resilience of our network. It's an opportunity for us to gather together, exchange knowledge and experience, share our stories, and be refreshed to take on the important, difficult work ahead.