Pig waste from an industrial hog farm polluting a nearby water source. These pollutants spread and are even sprayed into our communities, causing widespread environmental damage and public health problems which violate our civil rights.
All individuals and groups of people should live in a safe and healthy environment. However, because of their race, ethnicity, and income, many North Carolinians have been subjected to living in unsafe environments. This is environmental injustice!
Environmental injustices exist because many businesses, government agencies, and other organizations in positions of power have discriminatory practices and policies. This is what it means when something becomes "institutionalized."
Environmental injustices occur not only in our backyard, but also at the state, national, and international level. Thus, environmental injustice is everyone's problem.
Read our full Principles of Environmental Justice here.
Our Mission, Vision, Values:
"To promote health and environmental equality for all people of North Carolina through community action for clean industry, safe workplaces and fair access to all human and natural resources. We seek to accomplish these goals through organizing, advocacy, research, and education based on principles of economic equity and democracy for all people."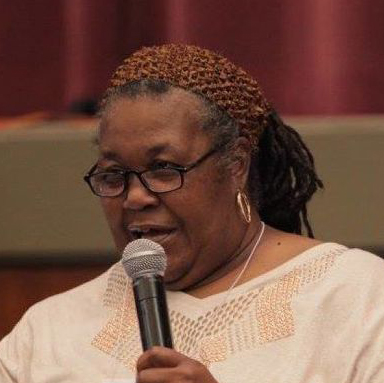 Naeema Muhammad
Senior Advisor
Naeema has been Organizing Co-Director with NCEJN since 2013. She's married to Saladin Muhammad and together they have 3 children, 10 grandchildren, and 7 great-grandchildren. They have been married for 52 years and reside in Rocky Mount, NC.
Naeema has worked on two NIEHS funded grants. The first was Community Health and Environmental Reawakening (CHER) in which she served as a community organizer working with communities dealing with waste from industrial hog operations. In this position, she worked with the late Dr. Steve Wing, a founding member of NCEJN and Associate Professor at UNC Gillngs School of Public Health, and was supervised by Gary Grant, Executive Director of Concerned Citizens of Tillery. She has co-authored publications with Dr. Wing regarding community based participatory research (most recently in the New Solutions Health Journal). She also serves on the NC Department of Environmental Quality (DEQ) Secretary's Environmental Justice & Equity Advisory Board.
Għanja O'Flaherty
Co-Director of Infrastructure and Development
Għanja O'Flaherty is passionate about the environment, especially water resources, and their equitable use and preservation. She holds an M.S is Environmental Sciences and Engineering from the University of North Carolina – Chapel Hill (UNC) and a B.Eng in Environmental Engineering from Carleton University. Hailing from St. Kitts-Nevis, Għanja's small island upbringing comes to bear on her understanding that cookie-cutter solutions fit cookie-cutter problems of which there are not many. She values context and the co-design and co-production of solutions. Outside of work, Għanja is liable to be found in her garden or garage, working on her next project with her dog, Cosmo.
Rania Masri
Co-Director of Organizing and Policy
Dr. Rania Masri is our new Co-Director of Organizing and Policy. Rania Masri been an activist and organizer since 1993, and a professor and researcher since 2005. She has taught interdisciplinary environmental sciences, environmental justice, and communications at the University of Balamand, American University of Beirut, and the Lebanese American University, respectively. Prior to her move to Lebanon in 2005, she was the Director of the Southern Peace Research and Education Center at the Institute for Southern Studies in North Carolina  (2002-2005).  Throughout, Rania has worked to bring a holistic lens to the environment, and a recognition that environmental management must encompass a human rights and social justice practice and is, in and of itself, a struggle for full citizenship. In essence, it is all a question of environmental justice. Her research and activism have centered on anti-sanctions (Iraq)/anti-war (Iraq, Afghanistan), anti-occupation & anti-apartheid (Palestine), environmental justice (water and food sovereignty; pollution; land rights), and civil and voting rights. She served as an expert in the Court of Conscience during which she presented testimony on the environmental impact of the 2006 Israeli War on Lebanon. (Incidentally, Rania completed her doctorate from NCSU in 2000, and learned about solidarity activism from her 19 years in NC.)
Chris Hawn
Co-Director of Research and Education
Dr. Chris Hawn is our new Co-Director of Research and Education. Dr. Chris Hawn is an environmental scientist who specializes in making science accessible to all. Growing up in the desert, their love of the environment is rooted in the southwest and blossomed in the southeast. They received their Ph.D. in zoology at NC State in 2015. Since then they've been learning grassroots organizing skills to apply to the field of public science with the vision of science that supports accessible and liberated futures. 
If you're ever looking for Chris, you'll probably find them making friends with a spider, practicing archery, or boppin around with their toddler, spouse, and dog.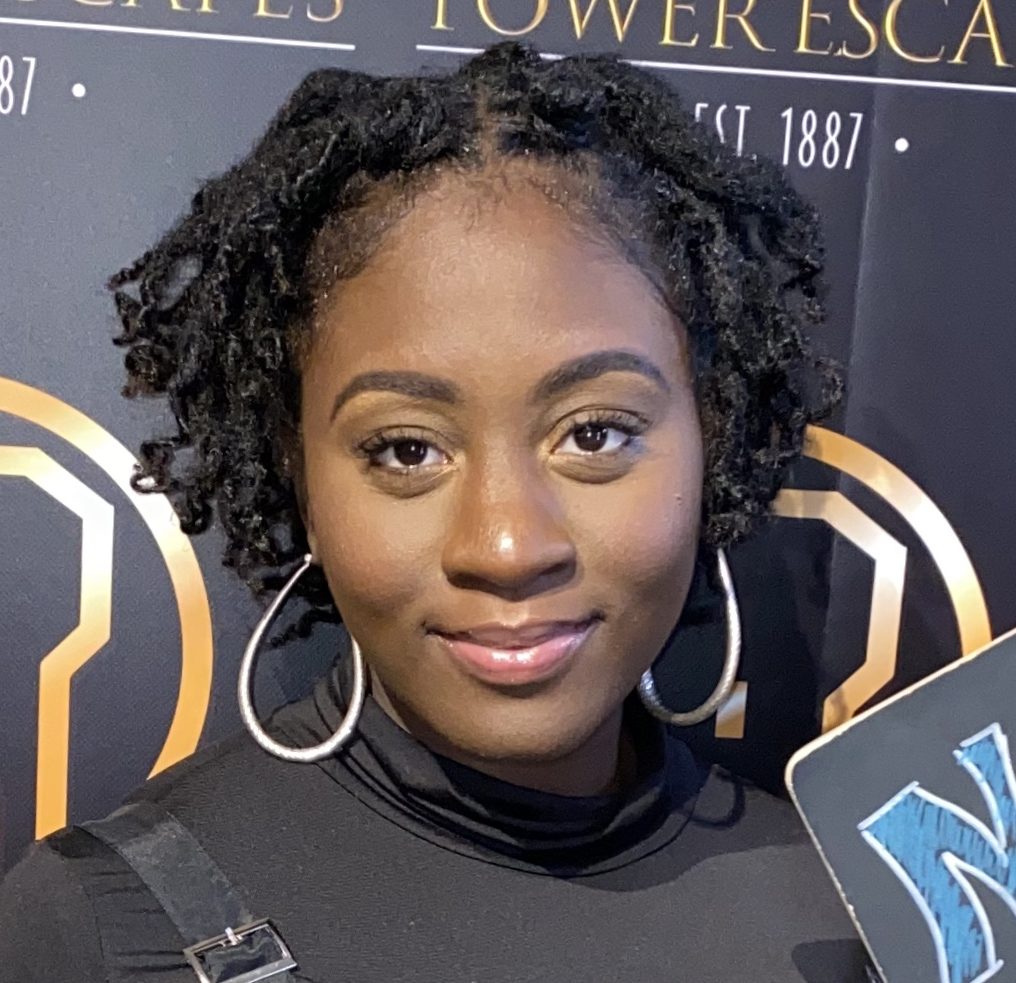 Acacia Cadogan
Communications Manager
Acacia Cadogan was born and raised in Brooklyn, NY, though her family descends from the Caribbean Islands, St. Lucia and Trinidad & Tobago. Always having a keen interest in reading and writing, Acacia left her hometown to study Mass Communications at Shaw University in Raleigh, NC and obtained her degree in 2017. At the peak of the Black Lives Matter movement, she successfully orchestrated a campus effort to bring back the historic civil rights organization, the Student Nonviolent Coordinating Committee (SNCC), which was actually originally founded at Shaw University. She was also a part of several other student-led organizations, including the Honors College, My Black is Beautiful-Women Empowerment, the Student Government Association, and the National Honor Society of Leadership & Success. While in school, Acacia also had the opportunity to partake in extensive internship programs with Johnson & Johnson Pharmaceuticals, WSHA 88.9 FM, and WakeUP Wake County.
Dr. Danielle Purifoy – Board Chair
UNC
Danielle is a lawyer and Carolina Postdoctoral Fellow in Geography at UNC Chapel Hill. She's a graduate of Vassar College with a B.S. in English and Political Science, and a graduate of Harvard Law School. Her research focuses on the origins of environmental injustice in historic black towns in the US. She writes for multiple audiences, including lawyers, academics, policy advocates and the general public. She is an editor for Scalawag, a magazine devoted to Southern politics and culture. She is also co-creator of In Conditions of Fresh Water, a multimedia black spatial history project done in collaboration with visual artist Torkwase Dyson.
Don Cavellini 
Pitt County Coalition Against Racism
Don is a founding member of NCEJN and the Public Service Workers Union (UE Local 150). He is also the Co-Chair of the Coalition Against Racism in Pitt County, NC.
Ajamu Dillahunt Jr.
Masters/Phd candidate at University of Michigan
Ajamu Amiri Dillahunt is a Ph.D. Student in the Department of History at Michigan State University and an Assistant Editor with
Black Perspectives
, the award-winning blog of the African American Intellectual History Society. He is a member of Black Workers for Justice (BWFJ) and a board member with the Interreligious Foundation of Community Organizations (IFCO). He is also a former intern with the SNCC Digital Gateway Project at Duke University. In May of 2019, Ajamu graduated from North Carolina Central University with a B.A. in History and a B.A. in Political Science. 
Rosa Saavedra
Founder/Director of Compañeras Campesinas 
Organizations in Our Network
West End Revitalization Association
Royal Oak Concerned Citizens Association
Concerned Citizens of West Badin
Down East Coal Ash Coalition
NC Climate Justice Collective
Down East Coal Ash Coalition
We are inviting communities to join our network and help fight for environmental justice.