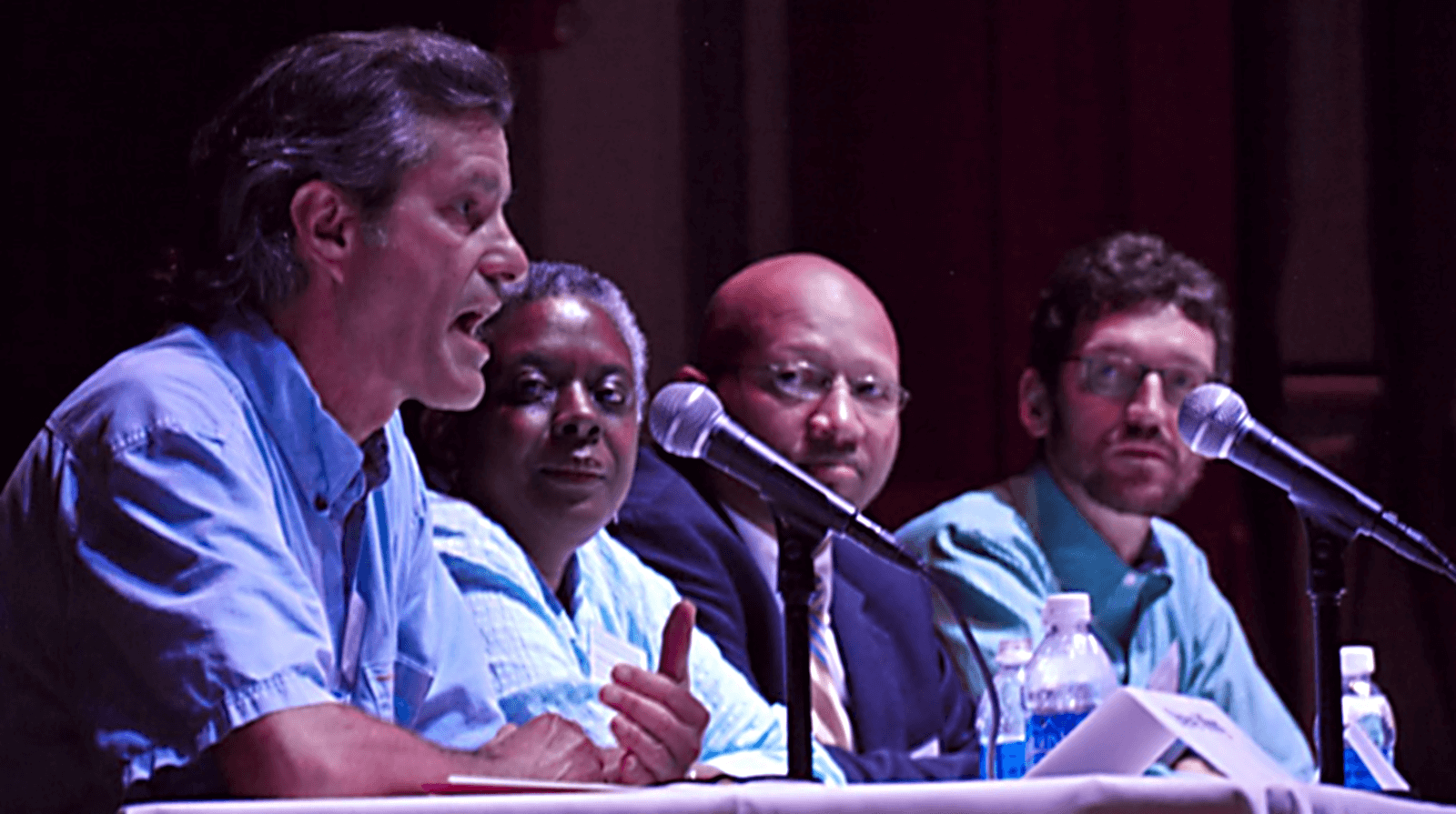 The late Dr. Steve Wing, Dr. Valerie Johnson, Dr. Sacoby Wilson, and Dr. Chris Heaney at NC Title VI & Environmental Justice Interagency Community Workshop at North Carolina Central University
We are a grassroots, people of color-led coalition of community organizations and there are lots of ways to get involved with NCEJN. You can become a member, donate, or join the organization as a volunteer!
West Badin Rally
>Click here to register now
>Learn more about efforts in West Badin
September 30
Since 1916, Alcoa aluminum has exposed the West Badin community to cancerous chemicals in the ground, water, and even inside their homes. NC regulators have let Alcoa get away without cleaning up the waste for decades. Join us for an environmental justice tour of West Badin, followed by a rally & speakout! Lunch & snacks provided!
Annual Environmental Justice Summit: False Solutions, Honest Repair
>Click here to register now
>Learn more about the event
October 20 & 21
Our annual environmental justice summit has been a cornerstone critical to the resilience of our network. It's an opportunity for us to gather together, exchange knowledge and experience, share our stories, and be refreshed to take on the important, difficult work ahead.